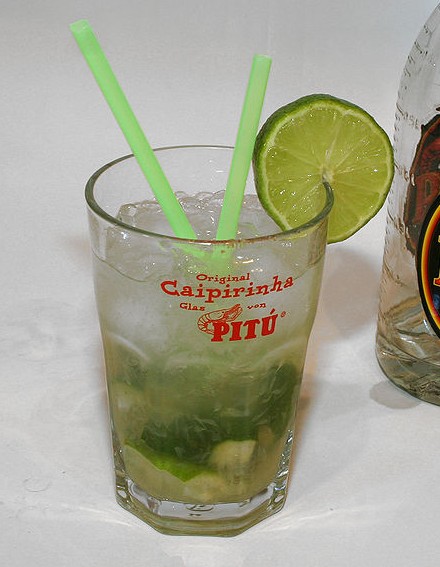 Tired of your same old summertime cocktails?  Try a Brazilian Caipirinha cocktail.
Caipirinha (pronounced kie-purr-REEN-yah) roughly translates to "country bumpkin". It is made with cachaça, an intensely sweet Brazillian style of rum made from sugarcane juice. The Caipirinha is the national drink of Brazil, where it originated, and is a common Carnavale drink.
Ingredients:
Lime
2 teaspoons sugar
2 oz. cachaca
With a muddler, mash the lime (in wedges) with the sugar.  Fill with ice, and then the cachaca.  Enjoy!
Recipe via Caipirinha Cocktail Recipe – Drink Recipe for a Caipirinha Cocktail.
Tags: Brazil, citrus, drink recipe