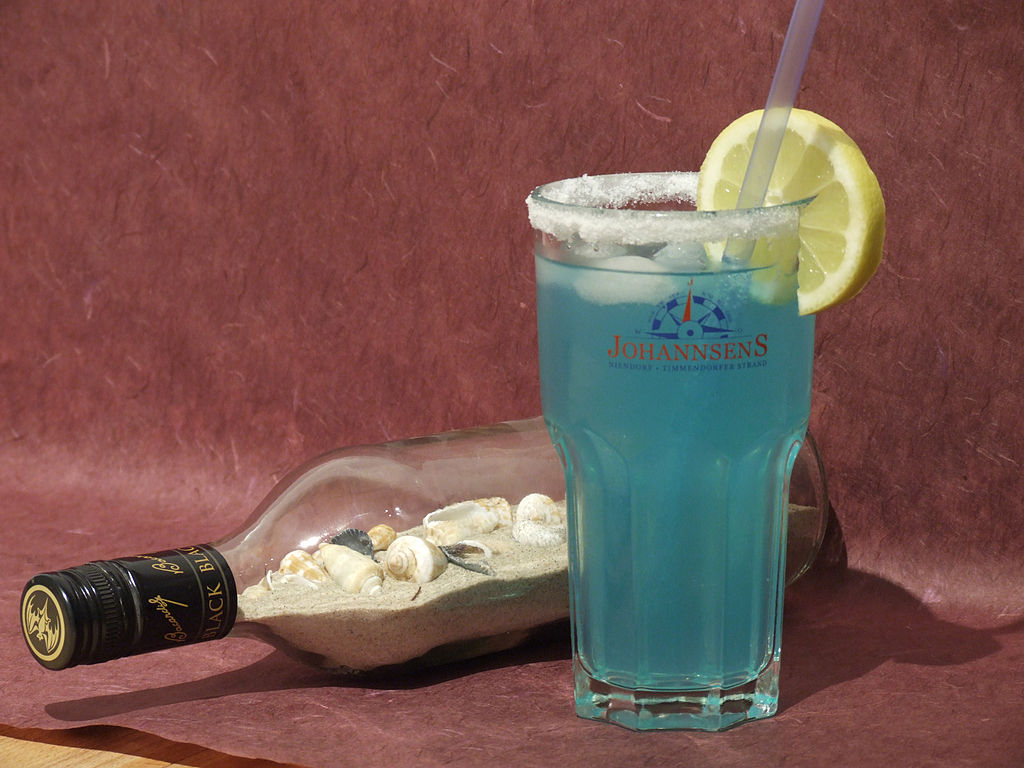 In honor of the Fourth of July, a great time of year to relax on the backyard deck with a nice cold drink in hand, here are a handful of good, patriotic, "American" cocktails to make for friends and family.  Enjoy!
Stars and Stripes Forever

The Recipe:

In a tall glass mix:

1 oz. UV Blue Raspberry Vodka

2 oz. sour mix

Fill the glass the rest of the way with lemonade

Top off with a cherry

For a non-alcoholic version of this cocktail, substitute raspberry-flavored fruit juice for vodka.

via Best Vodka Cocktails for a 4th of July Party Celebration – Yahoo! Voices – voices.yahoo.com.
For the Air Force One, if you don't have Hypnotiqu Liquer on hand, you might be able to use blue curacao instead.
Air Force One

2 oz Hpnotiq Liqueur

1 oz citrus vodka

juice from a lemon wedge

lemon-lime soda

lemon spiral for garnish

Preparation:

Fill tall glass with all ingredients and add ice.

Stir well.

Garnish with a lemon spiral.

via Air Force One Cocktail Recipe – Mixed Drink Recipe for an Air Force One Hpnotiq Cocktail.
The following is a nice way to use a few extra kitchen ingredients in a drink.
Serrano Firecracker

Makes 1 cocktail

Ingredients:

1 lime, quartered

1/2 serrano chile, seeded

1 tablespoon granulated sugar

3 ounces tequila

Directions:

Muddle lime with chile and sugar until well combined

Add ice and tequila and shake well

Strain into a highball glass filled with ice

Garnish with a lime slice if desired
Finally, who could forget the American flag?  Layer carefully!
Red, White, and Blue Cocktail

1 part grenadine

1 part peach schnapps

1 part blue curacao

Simply pour each part slowly into a shot glass in order: red, white, and blue.
Tags: drink recipe, Fourth of July, holiday, summer